Today I dedicate myself to the Anastasia Beverly Hills "
Moon Child
" palette. It is a highlighter palette with six metallic powders that retails for $ 40.
The pictures I've seen on Twitter and Instagram were really outstanding, so I thought that the palette has to be great quality. I didn't want to buy it in the first place because it is made in China (and I'm not a huge fan about it), but since it is hard to find colorful highlighters in one palette, I gave in. The shades according to their description:
Blue Ice:
diamond white with an icy blue reflect
Pink Heart:
pearl white with a pink opal reflect
Star:
moonstone fusion of mint, platinum and silver reflect
Lucky Clover:
shamrock-infused gold with canary yellow diamond reflect
Purple Horseshoe:
glittering lavender with an arctic blue reflect
Blue Moon:
frozen blue with a silver reflect
Is the palette worth the hype?
Unfortunately, in my opinion, it is not. I've had really high expectations which the product never met.
I've been playing around with it for weeks so I can really tell if a product works for me or not. The reason why I am not blown away by this palette is that if you're not constantly running around in sun light, or sitting in front of dimmed or ring lights (YouTubers) some colors will just look weird on me.
For example, I wore
Blue Ice
and my colleague didn't stop asking me why I am white above my cheekbones - it really looked just white, not icy at all and it did not give me a highlighter feeling. That's not exactly how I wanna look like, especially not at work.
But like I said: If you are outside or in dark light all the colors appear beautiful and give your look an extra oomph.
The quality is good, the highlighters itself go on smoothly, are blendable and can be used also with a damp brush or sponge. Furthermore you can use the palette as an eyeshadow, on your body and on your lips. It is cruelty-free as well.
Even if the quality is good I don't expect from a brand like Anastasia Beverly Hills that they produce in China (low-wage country plus cheap manufacturing costs) when they probably have laboratories in Italy and USA - don't nail me on that I am just guessing based on the "made in"-info from other products I own from this brand.
Purple Horseshoe | Star | Blue Ice
Pink Heart | Lucky Clover | Blue Moon
I am not so happy about the price, but that is a general issue I have with the ABH palettes. Most of their palettes (besides the new glow kits) retail for $ 40 but you don't get the exact same amount of product in their palettes.
Original contour kit:
6 pans á 3g = 18g = $ 2,22 each pan
That glow (glow kit):
4 pans á 7.4g = 29.6 g = $ 1,35 each pan
Moon Child:
6 pans á 4.2g = 25.2g = $ 1,59 each pan
So, you pay 40 bucks for their contour kit where you get 18g and you also pay $ 40 for a glow kit where you get 29.6g - that's not fair in my opinion.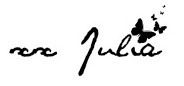 *I don't wanna bash the brand nor their products it is just my honest opinion based on my experiences.